Beach look day one: embroidered mu-mu and happy babe, the ultimate accessory.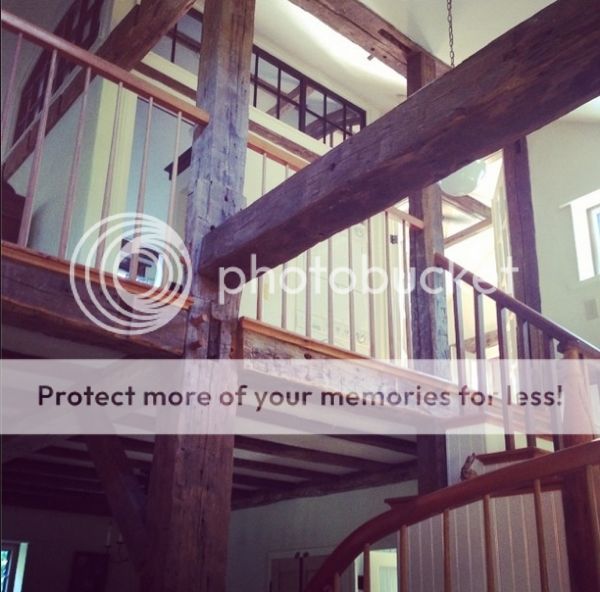 Post and beam cottage, sure looks pretty, sure puts the grey in mom and dad's hair with a stair climbing babe!
Ellie Kai trunk show at the White Elephant. Stay tuned for more on their amazing tunics!
Custom made beach cover up from a talented pal.
Follain's crisp interior space, or, how I plan to design my bathroom.
My Persifor clutch saw a lot of action between all our beach hopping and trips to town.
Beach babe.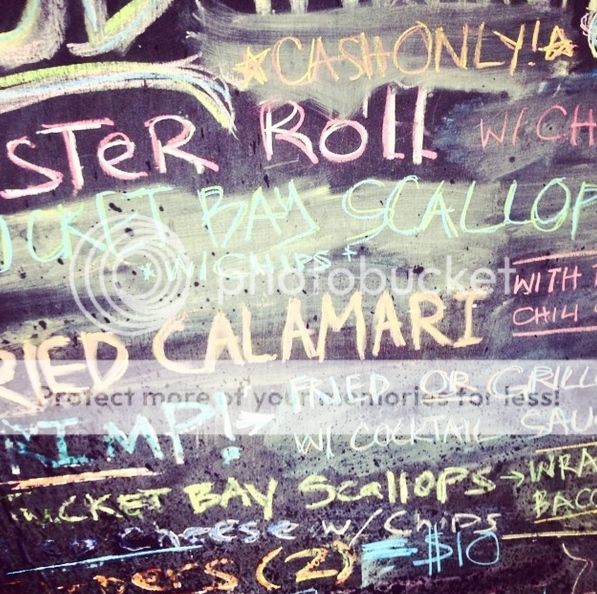 Food truck fare at Cisco Brewers.
Babe and chardonnay.
A solid collection of Hannah Blount gems at Hepburn.
Printed shorts by Harvey Faircloth at Erica Wilson, turquoise studs by Hannah Blount at Hepburn, braided raffia dipped in gold at Serenella, prints and candles galore at Bodega.
Cottage life.
Fat dog in a little car.
Welcome back to the daily grind. What a drag post vacation. Can't we just stay on vaca all summer long?
I was going to do a pretty post of the trip, filled with fancy photos, beautiful shots with tons of bokeh and golden sunsets, but you know, why recreate the wheel when Instagram so succinctly sums everything up?
The trip & digs: We packed up our suddenly tiny SUV full of baby gear and one very large, slobbery, stinky bullmastiff (who shall go unnamed, but rhymes with tiki) for the ferry ride. Daphne is used to getting all the attention, but I can assure you, a large dog in a packed car definitely garners much more than a cute baby. My car will never be the same. There isn't a detail service powerful enough to unstink the Kiki. Luckily, our cottage was Nantucket cuteness to the max, erasing all memory of the stinky ride over. Post and beam, crammed with beachy details. Oh and a totally open second floor and large windy staircase, great for small babes learning to walk......or fall to the first floor. Makes for great memories of where Daphne learned to climb stairs! EEEK.
Dining: We hit all the beaches in short order and pretty much ate our way through the island. Our first stop was Something Natural, where we picked up everything we could ever need for a beach picnic. Long story short, it was so good we went back the next day with friends! Warning: the herb bread is addicting. Fresh fish tacos from Millies? A must. I could've eaten the scallops with bacon and blue cheese daily. Bivalves and wine on the water at Cru? Doesn't get any better. Cru was very much Daphne approved as you can tell from the pics above! Fresh produce from Bartlett's Farm, I mean, who needs the farmshare anymore? Oh and don't even think about missing out on the freshly shucked oysters by 167 Raw or the lobster rolls and spicy calamari from the food truck at Cisco Brewers. I may have had a beer (or 10), as well as the spiciest, most refreshing, fresh ginger dark and stormy. The perfect way to spend the one rainy day during our stay. And speaking of booze, there is an outpost of one of my favourite Boston wine shops on the island as well, Brix, perfect for last minute runs to stock up on refreshing rose.
Beach style & shopping: My beach style? Pretty much that of an eighty year old woman. I really just couldn't get to packing any of my clothes, as preoccupied as I was sorting for a baby, mastiff, and husband. Think lots of beach cover-ups and tunics (like the pretty one custom make by Khatu, above), or my everyday embroidered mu-mu. My cork Persifor tote saw heavy use, doubling as a beach bag in the day and clutch at night.
I didn't do much shopping on the island, seeing how they are in a state of perpetual summer and everything summer is on sale in the real world! Sales, or lack thereof aside, worth the stop was the Ellie Kai trunk show at the White Elephant, which happened to coincide with my visit. This customizable brand has a simply lovely designer (the tall drink of water Liz Hostetter) and beach friendly designs from flirty to maxi.
I also stopped in:
Hepburn, owned by the delightful Tracy Berry, stocks designs by the Nantucket born and bred jewelry designer (and babe) Hannah Blount. You may have heard me mention her on the site before?
Just up the street from Hepburn is Erica Wilson, which stocks everything for mom AND babe. Think fresh, preppy designs by the likes of Harvey Faircloth and Calypso St Barth, along with hip gear for the tots and achingly gorgeous smocked, embroidered dresses by Anavini (one of Daphne's faves).
Need to get your chic on? Swing into Serenella's Nantucket outpost. Packed with Pucci and dripping in Delfina Delettrez, it was all I could do not to leave my wallet behind.
Next door to Serenella is the healthy beauty store Follain, freshly opened. I took the opportunity to stock up on everything I forgot to bring with- including a heady Midnight Honey body oil. It absorbs like a dream and leaves behind a sweet, mellow scent.
Last but not least, Bodega, which had home furnishings just my speed- quirky, modern, and fun. Think affordable prints, lucite and driftwood dining, and knick-knacks just begging to be gifted to all your friends. I was ready to move in.
So, my question for hubs is, when are we going back?
Dining & Drinking: Something Natural, Millies, Cru, Cisco Brewers, 167 Raw, Brix
Style & Shopping: Ellie Kai, Persifor, Hepburn, Erica Wilson, Serenella, Follain, Bodega, for more ideas check out Racked's Nantucket Shopping round up
More Mon Petit Chou Chou: Instagram | Bloglovin | Facebook | Twitter | Pinterest
Posted on
Wednesday, July 30, 2014 at 9:00AM
|
Post a Comment
|